Good cakes, tarts and tortes, but you'll probably need another coffee somewhere else afterwards. Also, it sure seems like an Ü-65 club in there. Which might explain why the coffee is so weak.
Dogs are welcome.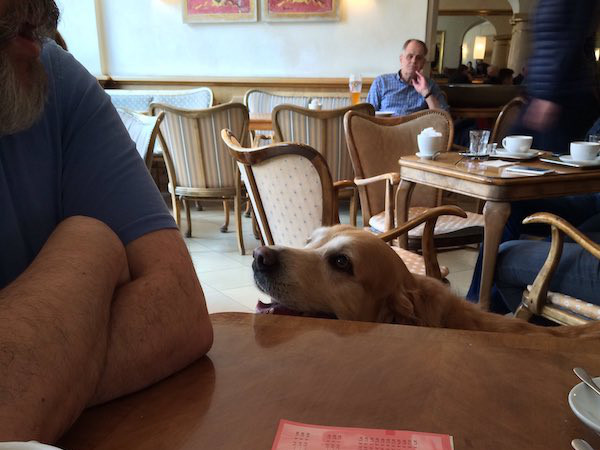 Cuisine
Kaffee, Kuchen, light breakfasty stuff.
Recommendations / Highlights
The Don Juan Torte (locally relevant to the city's HRE past) was a nice mix of mild chocolate cake with a cherry ribbon running through it and candied nut topping.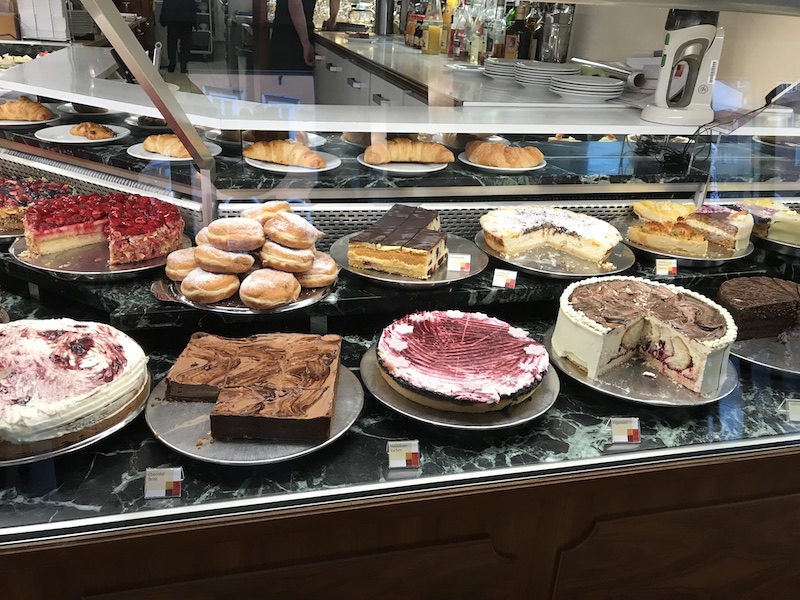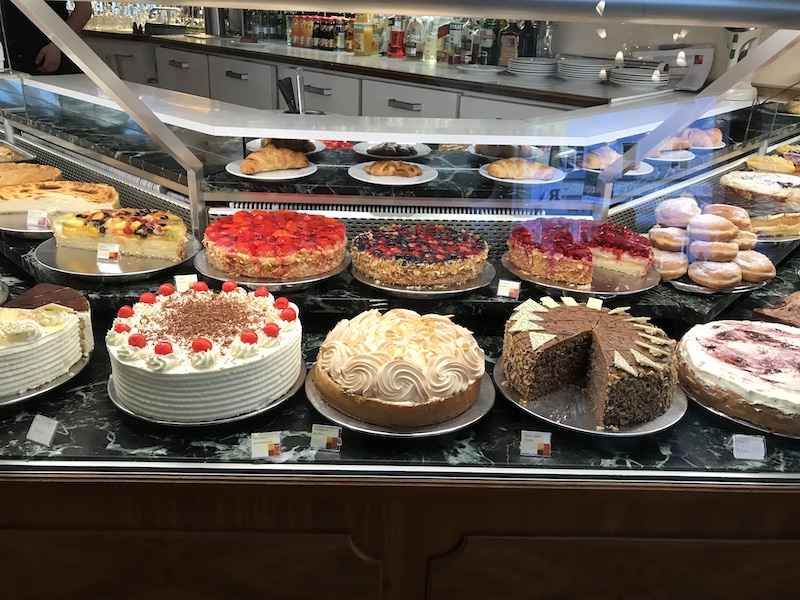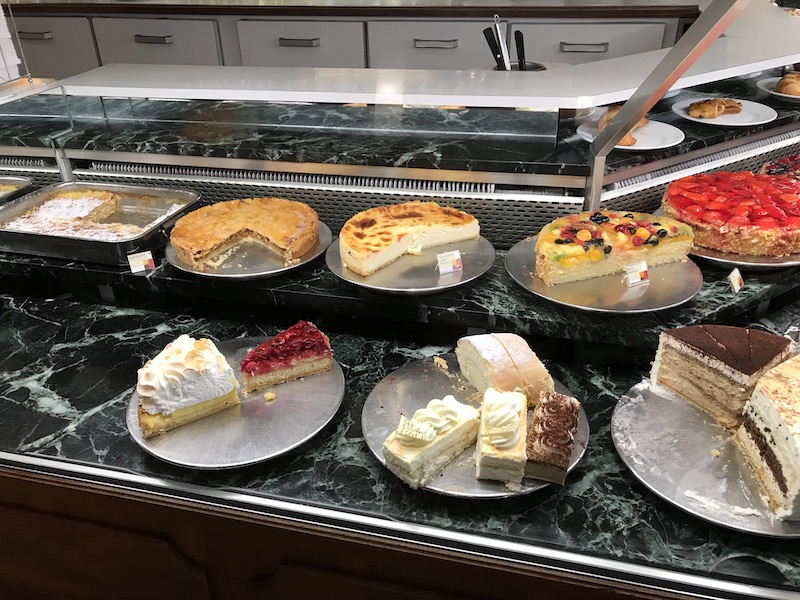 Hours
Daily, 7 to midnight.
Reservations?
Tables are reservable. It can be kind of crowded in there. Go in, check the table reservation card, sit down and get served. Just be a good citizen and amscray before the time on the reservation card.
Address
Haidplatz 7
93047 Regensburg
+49 941 55812
The hotel website is http://www.hotel-goldeneskreuz.de/, but it requires Flash. Don't bother.
Parking
Crapshoot. You're nominally closer to Arnulfsplatz and Bismarckplatz, but not meaningfully so compared to Parkhaus Petersweg or Dachauplatz.